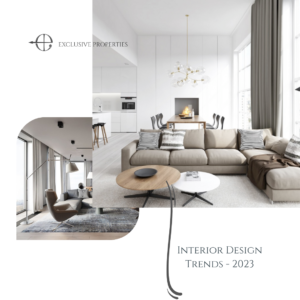 Interior Design Trends- 2023
A new year is a good time to evaluate our interior design trends; to decide which colors, fabrics, styles and ways of arranging our homes are keepers and which should be left behind.
A group of prominent designers have partnered with The Shade Store, including Martyn Lawrence Bullard, Jonathan Adler and Robert and Cortney Novogratz, who say:
"We expect to see more sheer window treatments utilized within the home. White is a neutral color that goes in every home and works well within all budgets, so we expect to see a lot of that in the coming year as well."
Martyn Lawrence Bullard says, "Patterns are going to be on trend in 2023. Beautiful vintage looking fabrics are being shown in even modern interiors, bringing a fresh joy to the palettes. Green is huge again, and browns and sepias are making a comeback mixed with clean whites and pale off whites, giving a very fresh take on an old school vibe."
He adds, "Fancier curtain details will also be making a comeback.
~Are we done with gray yet?
Jonathan Adler says, "For color, I except to see a lot of blue in the year ahead. Blue is an "always" color for me, as every shade of blue works with every other shade of blue." 1stDibs, a leading design marketplace, announced that greens are still on top, with emerald earning the top color spot of this year's survey for the third year in a row, enjoying a narrow lead over sage.
~Sustainability is a top consideration.
For designers and homeowners, the importance of sustainability has risen greatly – and this is reflected in this year's survey results.
We are so over these trends:
The 1stDibs survey indicates that we are, in fact, tired of gray. Animal prints don't make us purr or roar; at this point, we prefer large-scale prints and florals. "Go for the gold" is no longer our mantra. For metallic finishes, we prefer bronze, brass, copper and nickel. And the hottest trend of the pandemic, the home office, began to lose steam last year and is continuing to decline in popularity.
Copyright from Forbes
#realestate #realestatealbania #trends #design