ARDI YMAJ
Founder & Owner of Exclusive Properties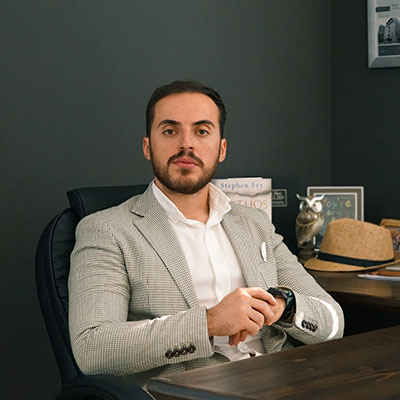 Ardi, the Owner of Exclusive Properties, is responsible about the prestige of the company and how unique is in the market, listing expensive luxury properties, negotiating high value properties and in the end as always, his sales are closed fast and precise. His listings are valued more than 40+ Million in Albanian market and closed deals more than 3 Million Euro
Prior to real estate Ardi worked in restaurant business places like United States, and Belgium as a general manager, but always he was into real estate business, always thought of investing, negotiation, psychology, philosophy, always dealing with people and loving to make people happy.
Favourite Quote
"The only true wisdom is in knowing you know nothing "
Skill Set
Negotiation
Dealing
Talkative
Business strategy
Precise
Match-Maker
Real Estate
LORIGELA BELESHI
Founder & CTO of Exclusive Properties
Favourite Quote
"Learning Never Exhausts the mind"
Skill Set
Marketing Platforms
Lead Pages
Business strategy
Real Estate
Strategic planning
Email Marketing
Is responsible for overseeing the company's business operations. After 3 years of experience in Real Estate Market, together with Ardi Ymaj, they buid up the best real estate company with luxury and exclusive properties.
She has a Master Degree in Information Technology. Before starting on real estate market she has worked for a programming company. Then she started at Century 21 (Mei Properties), Real Deal Properties, Mei Realty as Chief Technology Officer. With her experience in business strategy and real estate marketing platforms she leads the development of real estate and gives another level when it comes to marketing, business strategy and technology mixing these three powerful innovations to bring the best out of it.